Launch of the National Food Innovation Hub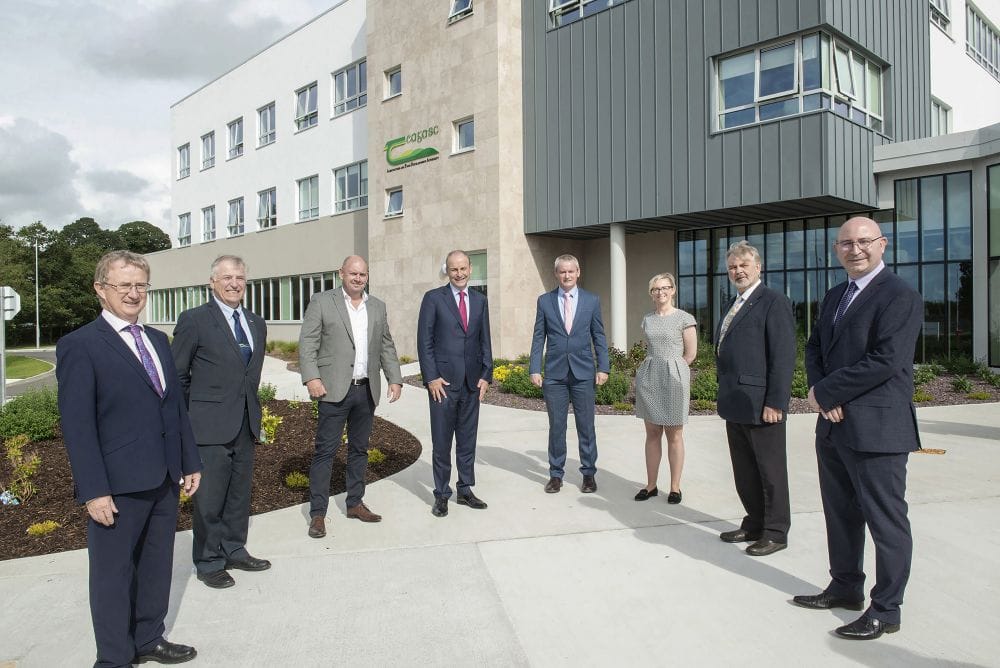 Joint Managing Director, Kieran Cusack attended the launch of the National Food Innovation Hub in Fermoy joined by An Taoiseach Micheal Martin TD. The Teagasc Food Research Programme is the driver for science-based innovations and solutions for national and international food companies.
The project located within Teagasc Moorepark campus includes a 3,000m² development in the form of a new three-storey, National Food Innovation Hub, and expansion. The facility provides laboratories, business incubation suites, office accommodation, application suites, an extension to the current canteen facilities and all associated site works, carparking and road network.
We are very pleased to have been part of this successful development and we would like to thank the design team that helped with the completion of the National Food Innovation Hub at Teagasc Moorepark