Rathdrum Primary Care Centre Launch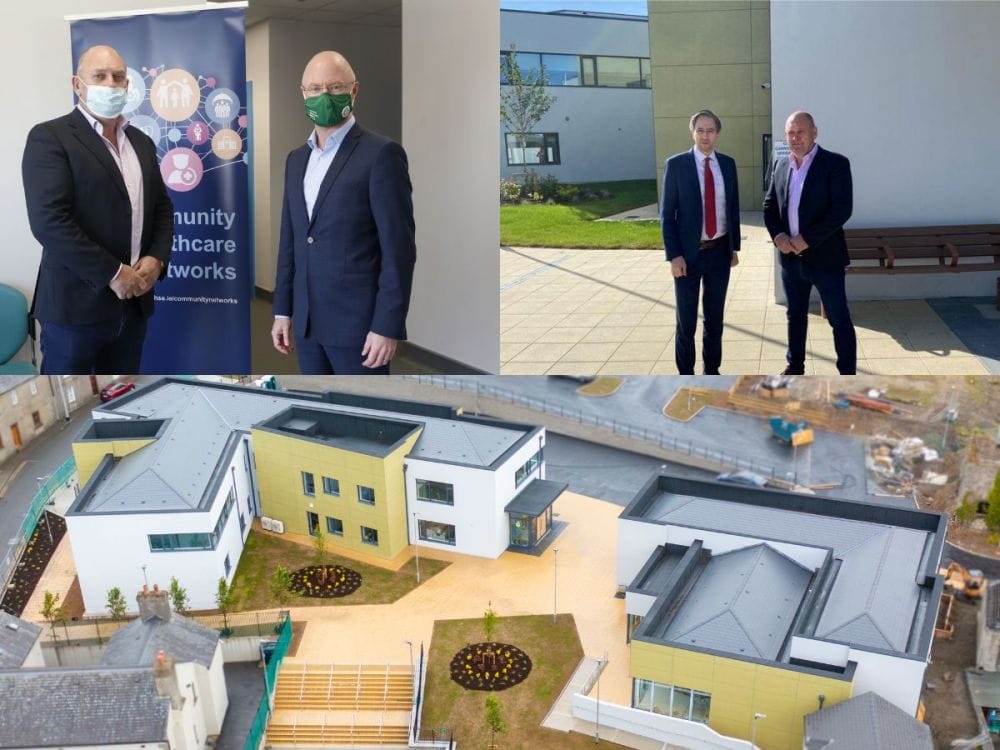 Joint Managing Director, Kieran Cusack attended the launch of the new HSE Primary Care Centre in Rathdrum last week, joint by Minister for Health, Stephen Donnelly TD and Simon Harris TD.
The Primary Care Centre will provide a range of services including GP Practice, Public Health Nursing, Paediatric Occupational Therapy, Physiotherapy, Speech and Language Therapy, Psychology, Mental Health and Social Work services. The Centre will provide a population of approximately 6,500 people within the Rathdrum area.
The successful project for Zest Healthcare has also been shortlisted for healthcare project of the year 2021 in the Irish Construction Industry Awards 2021.
Thanks to our Design Team involved: SBA Architects, GARLAND, WoodsPS and Edward Cotter Partnership.