Completion of IDA Ireland Advance Manufacturing Centre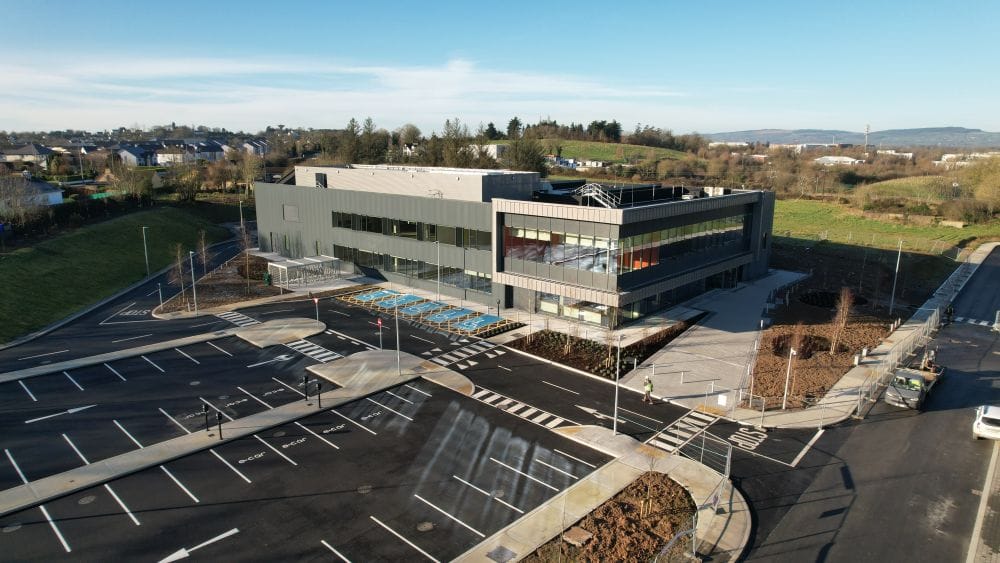 Conack are pleased to present a birds eye view of IDA Ireland's new 30,000 square foot Advance Manufacturing Centre which reached practical completion this past week.
Located in the IDA National Technology Park, Limerick, the new IDA Ireland building contains a technology research and development floor, collaboration and administrative spaces, canteen, internal plant rooms, screened rooftop plant area and reception area.
This best in class digital facility will allow companies to adopt innovative digital technology in their manufacturing processes.
The successful delivery of this project is a testament to both our site team and the design team. Thanks to all for helping us making this project a success! Arup, Henry J Lyons Architects, Austen Associates and Michael Barrett Partnership