Construction Safety Week 2021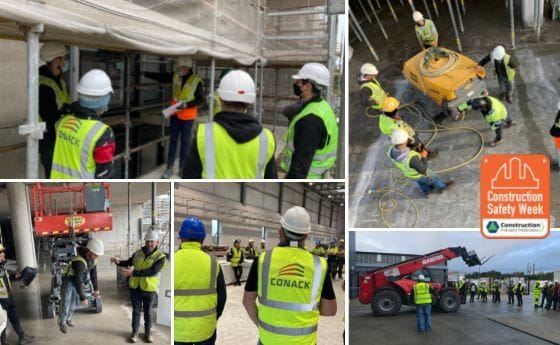 Last week has been a great success at Conack, we have held events, talks and workshops for Safety Week across our projects in Ireland.
Each day of Construction Safety Week featured an important safety theme, and demonstrations focused on the following key areas of working safely on site: Safe Driving, Personal Health, Working at Heights, Safe Lifting Plant & Hazardous Energies.
Well done to our EHS team and guest speakers providing the talks and demonstrations and to all our employees for taking part in the CIF Construction Safety Week.